I'm an IBM Watson Consultant with over 14 years of experience in the software industry. In my day job, I work primarily with IBM Watson Explorer Engine and Application builder projects.
I originally joined a startup called Vivisimo and we were acquired by IBM in mid-2012. Learn more about IBM Watson Explorer here. I have over 10 years of experience as an IBM Watson Consultant working for IBM and other firms. To learn more about What is IBM Watson see that post. Also, See my contact information below.
[lwptoc]

IBM Watson Consultant
I'm an IBM Watson Consultant. My primary focus is with the Watson Explorer product which was briefly known as InfoSphere Data Explorer and before that Vivisimo Velocity. The core functionality of the product is an XML document based search engine backend. The front-end is now known as IBM Watson Application Builder.
I spend a good bit of time making widgets that consist of Ruby/Ruby on Rails, HTML, CSS, and JavaScript. I would say I specialize more on the usability side of the product. I figure out how to do things the product doesn't usually do. I have come up with many clever hacks to make the application do things it isn't designed to do.
Other IBM Watson Products I have Worked With
As an IBM Watson consultant, I have been exposed to different types of API and applications in the Watson AI space. I have experience with other IBM Watson cloud-based services.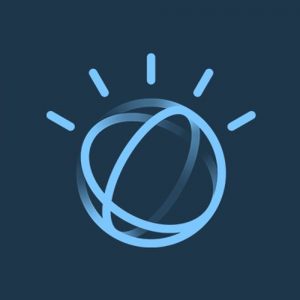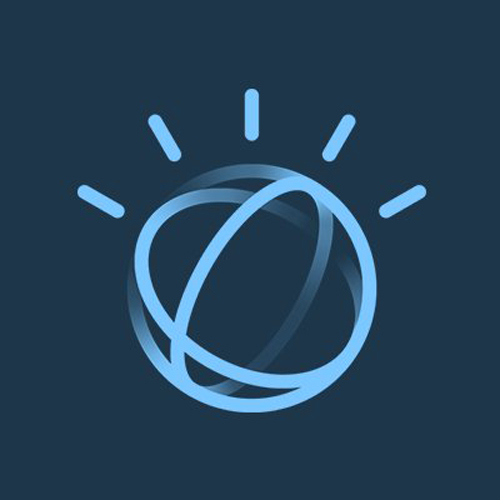 I was one of the first consultants to work with the IBM Watson Discovery Service. The Watson Discovery service is a cloud-based search solution that uses machine learning and natural language processing to produce better search results for your enterprise search applications. You can also perform some content analysis using this tool.
It can be combined with Watson Knowledge Studio to help train the system to identify relationships within your specific domain language and tie them back into search. Watson Discovery service can also be used with Watson Natural Language Understanding to extract metadata from text such as entities, keywords, categories, sentiment, emotion, relations, and syntax
Another Watson service that I worked with is IBM Watson Assistant. This tool can be used to create complex chatbot agents. It's a conversational AI platform that helps deliver accurate answers to customer queries. It can be used to help reduce the need for human agent intervention. Watson Assitant can be trained to understand when to search a knowledge base for an answer, when to ask clarifying questions, and when to pass the user off to a human.
I have also worked with the speech-based APIs for IBM Watson. These include text-to-speech and speech-to-text APIs. As you can see I have many skills in addition to being an IBM Watson consultant.
My Life and Career Before Being an IBM Watson Consultant

Previously I spent many years working on Vivisimo Velocity as an enterprise search engine product before it was rolled into the IBM Watson portfolio.
I consider myself a more of a generalist when it comes to technology but I find that I really enjoy front-end development. I've worked for megacorps (FedEx, IBM), medium-sized companies (Riesbeck's), and startups (Vivisimo).
I've done freelance web development projects. I've worked in customer support roles and actually most of my roles have been customer-facing. I ran my own performance marketing and internet advertising company for a few years.
---
Contact Me
The best place to contact me is on LinkedIn but you can fill out the form below to email me.

---
Notable IBM Watson Projects
USAA – I was the primary IBM Watson Consultant on this project. The USAA deployment of Watson Explorer is an Application builder app that ingests data from taxonomy and displays it to the users in an intuitive user interface. John also used WEX AppBuilder to connect to a Hadoop data store for investigation of the possibilities of ingesting this data into Watson Explorer for a future USAA project.
DXC – Cognitive Call Center – The DXC application uses WEX AppBuilder to ingest and display data from over 10 different data sources within the WEX application. These data sources include database and custom APIs for proprietary data systems used by DXC. The application displayed all the information about the caller for a specific insurance policy and then allowed the call center agent to submit various work requests in order to service the customer. We used a customized Ruby/HTML/CSS/JS widget to display the data and interact with backend APIs using AJAX techniques.
John Deere – Deere.com search – John was involved in the development and deployment of the deere.com search application. This application uses Watson Explorer Engine to ingest and display data from numerous data sources. The Deere deployment of WEX is a highly available, multi-tiered architecture that supports multiple data centers and servers. The application is configured so that data centers can fail-over to other data centers without affecting the end-users. John was also responsible for customizing the user interface to match the John Deere design standards and guidelines.
Caterpillar – product selector – The Caterpillar deployment of WEX engine is another highly available, multi-tier, multi-datacenter application. The Watson Explorer engine API was used to create a custom application on the cat.com website that allowed users to select various products and receive information about those products such as user guides and information. John worked along with a senior IBM Watson consultant on this project.
Highmark – latency issues – Highmark was experiencing severe latency issues with its deployment of the Watson Explorer engine. The engine project was spearheaded by an internal WEX team at Highmark. John was brought in as a consultant to help identify bottlenecks within the application. John was able to mentor the Highmark team in best practices of WEX using the Watson Explorer Health Check method and bring the application to reasonable load time.
Jabil – Procurement Dashboard – John lead the team at Jabil in the development of a procurement dashboard application. This application used IBM Watson Explorer Application builder to ingest and display data. The data sources included several different databases, product information CSV documents, customized APIs, hundreds of websites, and various file system documents. The user interface consisted of several different types of charts and graphs that allowed the Jabil team to drill-down into the data and gain insights into their procurement and supply chain.
Johns Hopkins University – Enterprise Search Application – John was brought in as a consultant to an existing JHU deployment of WEX Engine. This was another engagement that was focused on enhancing the performance of the Watson Explorer application. John made several concrete recommendations on improving the performance of WEX applications. John worked alongside the JHU team to implement these recommendations and produce a significant improvement in search response times with no change to the current server architecture. John was responsible for training the staff Watson Explorer Consultant on how to implement the changes and administer an IBM Watson system.
Kaiser Permanente – Doctor Search / JSON API – John worked as a Watson consultant on the KP doctor search Watson Explorer application. This application is used on the KP website to allow users to find doctors within their network within certain radial proximity. John worked to implement new data sources for this project. Another key accomplishment was the development of the JSON display for Watson Explorer. This gave KP the option to consume JSON instead of XML. This allowed KP to build a new front-end interface using popular JavaScript frameworks.
Seattle Genetics – Enterprise Search – Seattle Genetics had an existing deployment of Watson Explorer Engine but was experiencing latency issues with the application. They needed an experienced Watson Explorer consultant to come in and look at their existing environment to give recommendations. The SeaGen architecture was highly reliant on Windows VMWare virtual environments. John worked with the SeaGen team to gain an understanding of the issues they were facing and make recommendations on a new server architecture that met the changing demands of the WEX application.
---
IBM Certifications
Watson Assistant Foundations – Aug 2018
IBM Cloud Garage Method Advocate – Jun 2018
IBM Cloud Garage Method Explorer – Jun 2018
Watson and Cloud Foundations – Jun 2018
Watson Discovery Service for Developers – Apr 2018
Watson Knowledge Studio Hands-On – Apr 2018
Bluemix Essentials – Mar 2018
Discover your inner chatbot: find valuable insights with IBM Watson – Mar 2018
IBM Blockchain Essentials – Mar 2018
Watson Conversation Service Foundations – Mar 2018
Watson Conversation Service Methodology – Mar 2018
Watson Discovery Service Foundations – Mar 2018
Watson Knowledge Studio Methodology – Mar 2018
Enterprise Design Thinking Practitioner – May 2017
---
Other Helpful Links
As an IBM Watson Consultant, I have run into many unique situations and issues in my time. I've tried to keep track of some of these on my blog. Here are a few items you may find helpful.